Meeting on the preparation of the events calendar
13.04.2017.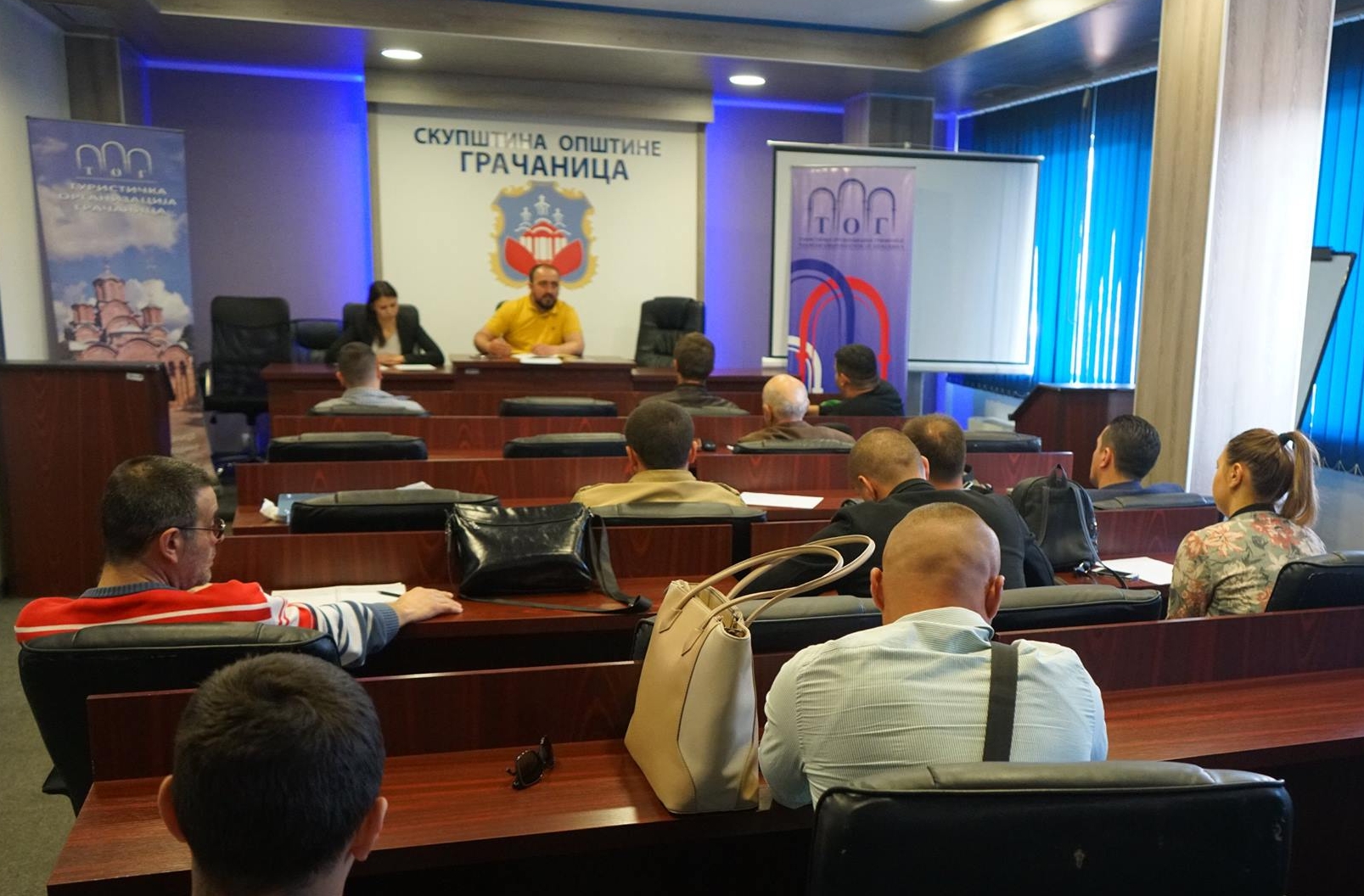 On Tuesday 11th of April 2017 the Tourism Organization of Gracanica held a meeting with the representatives of NGO's and institutions regarding the preparation of annual calendar of events that are held at the territory of Municipality of Gracanica.
Aiming at better promotion of events and tourist offer of Gracanica, TOG has lunched initiative of creation of the first conjoint calendar of events. The idea is presented to attendees and better cooperation in the field of organizing events has been agreed. Also, the part of the Tourism Development Strategy within the Municipality of Gracanica 2016-2021 which contains the recommendations for events and its schedule during the year has been presented. Director of TOG Mr. Boban Petrovic has promised that Tourism Organization of Gracanica will help all organizers of events who ask for the help regarding the promotion and organization of the events.
It has been discussed about the date of the events and possible changes of the date of existing events at the territory of municipality of Gracanica, to ensure that they are evenly arranged during the year. The calendar of events will contain all cultural, entertainment, sports, gastronomic, commercial, film and theatre events as well as fairs, anniversaries and holidays.
Calendar of events will be published at TOG website, and it will be prepared in printed version, in order to further promote this kind of touristic offer of our municipality. It is expected that this document will contribute to better promotion and greater attendance at the events, which will additionally influence on Tourism Development within the Municipality of Gracanica.
Desiring to include as much events within this calendar, we invite all organizers of events to contact us via our e-mail address (togrcanica@gmail.com).
---